So I've been a very bad blogger of late, a very very bad blogger, and its not just the blog that's taken a hit; I got a 'line a day' diary for Christmas, and I've been so great at keeping it up to date. Up till now. I couldn't even manage one measly line a day. Siiiiigh.
I've had a horrid cold, and works been pretty busy, but last night I finally put pen to paper again, and now I'm finally getting round to telling you about one of my most recent adventures; for my 21st Birthday, waaaaaaaay back when, one of my favorite families in all the world gave me a voucher for a place in town called
The Makery
.
The Makery is a beautiful magical place in bath. They have two stores, one a teeny tiny adorable haberdashery hidden away down a quaint side street full of fat quarters, ribbons and buttons. Its delightful. The other store, a little way out of town, is where they hold all their workshops and hen parties, and this was where I was headed one sunny Friday morning a few weeks back.
The workshop I chose was succinctly named 'Print your own Wallpaper, Fabric & Furniture (And make a lampshade!)' but don't let that put you off! I had the best day! As the name indicates, we spent the day printing our own fabrics, which we made into a drum lampshade.
I'm sure loads of you have seen those awesome rollers pioneered by
the painted house
, and featured on the Great Interior Design Challenge (and ya know, allll over pintrest), and I got to play with them to my hearts content.
In the end I chose the imaginatively named
roller no. 6,
the deer print, for my lampshade. Now I just need to find a lamp to put it on...
I was so impressed with the rollers that I actually ended up buying a kit (I probably should have just got them
online
, its definitely cheaper, but I'm just so childishly impatient..). I can't wait to start decorating all the stuff in my room. Watch out wardrobe, you're first. (and I pinky promise a full blog post/tutorial once I'm done!)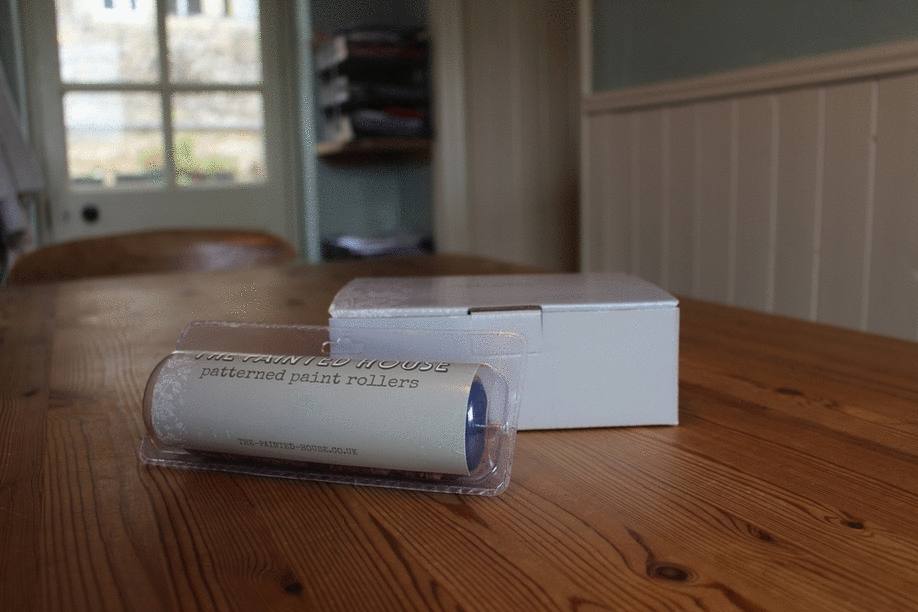 Side note, if anyone is feeling especially inspired (and you should be, its so easy, and so effective!), you can pick up a lampshade making kit from The Makery
here
, and the rollers from the painted house
here
Hope you're all well my darlings
Much Love
Jess
xxxx